I got block busy over the weekend. As I've mentioned, I'm now in several quilt a longs. I haven't counted, but it's at least 5. I'm really enjoying these QALs, but I don't have any completely finished work to show, which kind of makes me feel like I'm not doing enough. Oh well, perhaps that will change soon.
For the Super Mario QAL, I now have Luigi done. This one did not go quite as smoothly as Mario did, hence the little puckers in some spots. I'm not fixing it, I'll just have to be more careful in future.
Next I've got the Susannah block for the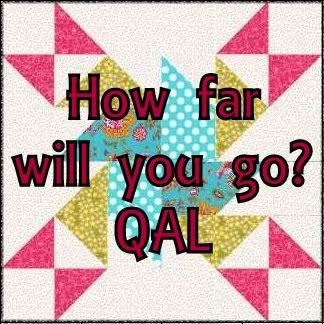 It's made with Terrain by Kate Spain and an Oliver & S print.
Then there's the
I'm a little ahead of schedule with this one, but since I am making two quilts for this QAL, I figured it's better to be ahead rather than behind. The first block is made with Cherry Christmas by Aneela Hooey and the second block is made with Flurry by Kate Spain.
And finally, two more blocks for the
I've decided to make this one 12 blocks instead of 9. Four each from Vintage Modern, Ruby and Marmalade. These 2 are made with Marmalade.